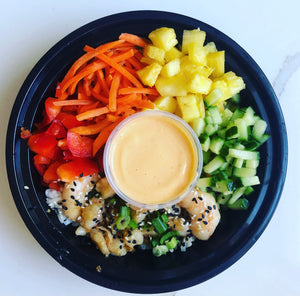 Welcome to
Kitchen Sisters Meal Prep
Welcome to
Kitchen Sisters Meal Prep
Welcome to
Kitchen Sisters Meal Prep

We are a kitchen and market that offers a variety of to-go food items located in Pascagoula, Mississippi. Homemade is always best and we love to use fresh, whole ingredients to create simple, healthy and delicious meals. Our menu features custome pre-order meal prep that is available to pick up at our store, as well as fresh salads, wraps, meals, soups, dips and desserts, that are available in our Grab and Go refrigerator and freezer daily.
How Pre-Order Meal Prep Works
Our meal prep service makes eating healthy easy with customized, individual or family meals that are calorie-conscious, nutrient focused and delicious. We offer calories and macronutrients on all meal prep to make tracking easier. To view the menu and order, click on our menu and select Order Meal Prep. You will be able to select your size, proteins, and sauces if desired. Add your meals to the cart, checkout and pay. Your meals will be ready to pick up in 2-4 days. You will receive a notification when your order is ready and can come in the store at your convenience to grab your order. Message or call us before you come for curbside pickup.
Grab and Go
Not a planner? We have got you covered! We offer a variety of delicious dips, salads, wraps, soups, single and family-size meals, bulk proteins and breakfast items that are available every day to walk in and grab without pre-ordering.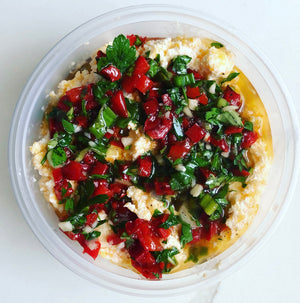 Come check out our
Grab and Go
Dips
Salads
Pastas
Single Meals
Family Meals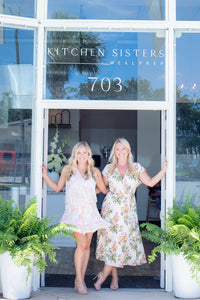 About US
We are two sisters, Blair and Hayley, who have had a lifelong passion for cooking and sharing food with others. A need for great-tasting healthy food has turned into an obsession for creating recipes that you can and want to eat every day. We love all styles of food and love experimenting with new flavors. We come from a long line of excellent home cooks in our family, from our mother, grandmother and even great grandmother, Edna Krebs, who ran a convenience store on Krebs Ave in Pascagoula, with hot plate specials. It feels like a dream come true that her great granddaughters are carrying on the family tradition on the same road, in the same town, four generations later.